Hi First Time HomeBuyer,
There is an FHA loan that allows the borrower to get one loan to acquire and rehab a property. This is, as Naima identified, the FHA 203K loan. A determination of the $$$ allocation for the rehab is made and those monies are set aside in an escrow account. As repairs are made to the property, funds are approved for release from the escrow account.
This link will take you directly to the official site of HUD which administers these loans.
http://www.hud.gov/offices/hsg/sfh/203k/203kabou.cfm
Best of luck
Deborah
An 203K FHA loan is funded through lenders who are approved to write these types of loans.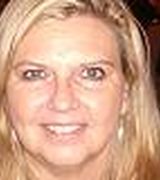 Contact
John, are you referring to FHA 203K?
Fannie Mae has a Renovation Program. How it works is the appraiser does a "subject to appraisal" stating what the house will be worth upon completion. You can get money to buy & fix it up. IThe house can't be a real mess though. There are other guidelines for the program. Feel free to contact me for more info.