Hello Liz:
Of course, I always say that I am not a good Realtor if I don't tell a prospect how wonderful San Francisco North Bay is (just north of Golden Gate Bridge, accross the bay from San Francisco)
Marin County
http://www.sylviasellsmarin.com/MarinInfo
Sonoma County
http://www.sylviasellsmarin.com/SonomaResource
Year round great weather, wonderful cultural, great subburs.
And the most important thing is that the market has softened some (especially in Northern Marin and Sonoma), there are some great buys out there now.
Sylvia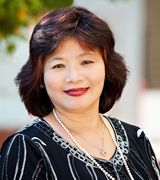 Contact
Hi Liz,
Common out to CA, the weather is fine!
In fact, you'll find lots of relocated people from Buffalo here ... I'm sure that last snow storm was another reminder! We always call our relatives in Cleveland and Chattaqua/Erie to needle them about the weather!
Hi Liz, Sorry, no it closed sale on 1/07/2008. Walter