NET listings are illegal in New York State.
Are you trying to establish a type of auction? What seller would set a cap on the maximum amount over the minimum that they will allow?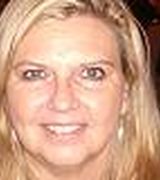 Contact
Horace a net listing is where the seller lists the property with the agreement that they will net a specific amount of money. Anything above that amount is your marketing fee and your commision percentages do not apply.
For example if the seller wants to net 20,000 and owes 80,000 on a home you could not sell it at 100,000 because the selling fees would come out of the sellers net.
Also before you sign a net agreement check and make sure they are legal in your state. Because of the potential for consumer fraud in some states they are not legal.