Unfortunately, you don't have many options. You can only afford the minimum payment on an Option ARM, so I'm not sure how a fixed rate (if it's higher) will help. If your ARM has already reset and a fixed rate would be lower--and it would be something you could afford--then try a lender other than Countrywide. And with the shape Countrywide is in, they may not be eager--or soon even able--to do a refi on your property.

Other than reducing your expenses, your only other choice is increasing the income. Can you raise the rent? If so, how much? Will that help?

If you put it on the market and sell at a loss, can you handle the loss?

Did you have a good real estate agent the first time around? Was the property properly staged? Did the original agent provide any feedback on pricing, condition, etc?

All things to consider.

Good luck.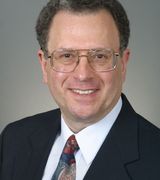 Contact
I pretty much break even with the rent, and my tenants are good. I hired a property management company, and they have been excellent. My ARM resets in two years the way that I'm going. But I'm going to try hard to get Countrywide to move me into a fixed rate.

You and everybody else. The Option ARM is going to go down in history right along side the S&L crisis of the 80's. I hope you have positve cashflow, a good tenant, and another couple of years before the ARM full adjusts.

If the condo market in Harbor City is anything like it is in Denver, it will be a while before you will be able to sell. We can't give them away.