You can ask your agent to give you some details on historic asking prices. If you aren't already working with an agent, please feel free to contact me and I can assist you via e-mail, phone or in person.
Realtor.com doesn't show historical asking prices. And I'm not sure if there are other that do... someone will chime in.

The amount of days to be off your MLS so that the DOM (Days on Market) reset varies according the rules of your local MLS. There are over 700 MLS across the nation, and they all have their own way or running things.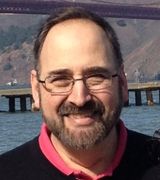 Contact
Find a Realtor in the area...some MLS (like Long Island Board) carry historical information. Actually, I would call Carol Kope (several years president of the Westchester Board). (914) 245-3400 x 106