I would suggest Coppell, Grapevine and Valley Ranch, Las Colinas. I will be happy to email you listings if you want.

Naima
214-289-8555
Naima@Sumner-Realty.com
I am a Dallas realtor who works with rentals, happy to assist you. I would need additional info. based on your specifications forward you properties.
Areas 30 minutes from Irving work within your budget
Coppell, Grapevine, Flower Mound, Valley Ranch, Lewisville, Carrollton,
These named cities are approx. 15 mintues from Irving
Below are a few direct links : THERE ARE MANY OTHER LISTINGS just provide you assistance.
Coppell homes for rent :
http://www.lynn911.com/Web/AR287090/CustomContent/index/5041417
Irving homes for rent:
http://www.lynn911.com/Web/AR287090/CustomContent/index/5041417
Lynn911 Dallas Realtor & Consultant, Loan Officer, Credit Repair Advisor
The Michael Group - Dallas Business Journal Top Ranked Realtors
972-699-9111
http://www.lynn911.com
I would suggest Flower Mound, Lewisville, Coppell, Grapevine.
As alternatives perhaps Carrollton, Euless, Irving.

If you would like a list of properties please let me know and I'll be happy to email some to you along with an application to start working on.

When do you need to move? I'd start looking about 30-60 days out.

Bruce Lynn
Prudential Texas Properties
214-675-6992
rb@teamlynn.com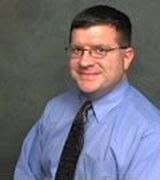 Contact