Either way can work, although I'd suggest trying to buy before the auction. Auctions can be unpredictable, emotional, and pressure-filled. In either case, do your homework, know what the comps are, and inspect the property beforehand. Remember, too, you're buying it in "as is" condition. And generally at an auction you're required to have certified funds, often 10% of your successful bid. If you buy beforehand, you're generally not faced with such a steep, immediate requirement.

One other piece of advice: If you do decide you want to trying buying at an auction, go to several auctions before the one you're interested in. See how they're conducted. See how many people turn up, and whether they seem to be like you, or whether they're investors. Just get a feel for it.

Finally, while you can find some good deals at auctions, you can also find some good deals on the MLS. And you can find some on your own, not listed at all. So, while it's fine to focus on auctions, recognize that they're not the single path to the great real estate deal.

Good luck.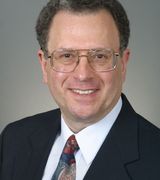 Contact