If developers are feeling pressured to unload inventory they will be amenable to offering incentives such as throwing in upgrades, appliances, carpeting, as well as financing (we have one building here that is offering a 3.75% introductory rate on the financing); you could also ask for closing costs, a year (or six months) of hoa payments, tickets to Hawaii -- I guess the point is that sometimes a developer has options, they can always counter your lower offer price with any of these incentives.
Melanie has some good suggestions on what you might ask for. Often, developers are more willing to offer the price concessions in the form of interest rate buy-downs, added amenities, or condo fees paid for a period of time than in a basic price cut. But: How much lower can you offer? Or what can you ask for? As low as you want; as much as you want. If the developer's really motivated, you never know until you ask.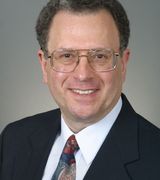 Contact
Jenn, Were you aware that a buyers agents commission is usually included in the price of new construction? It may be too late for this condo, but if you continue looking a Buyers Agent would be able to run comparable sales within the development to give you a starting point.