Thank for the additional info John. All the houses for sale or that sold from that era are much smaller and many of them don't have garages. These homes are selling from 1 to 7 months. in a lower bracket because of the size and amenities.

You really need to have a Realtor come look at your house and evaluate it to give you an accurate market analysis of price and timing. It may be worth more than you anticipate.
John, Most of what I have seen lately for sale in Everman is about $75-79,000 range, but you are correct that your home is a little bigger than many of those homes I've seen. It's pretty tough for us to quote you a price, but if everything is pretty clean and looking good in your home a rough guess would be in the $95-99K range unless you have an very large lot or there is something else unique about the home.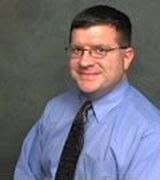 Contact