Hi,
I have quite a few family members throughout various parts of Ohio, and just visited some of them a few weeks ago. Where in Ohio are you moving from?
Here are a few resources that will help you with schools in NJ:
http://education.state.nj.us/rc/rc06/index.html
- The State of NJ publishes an in depth report card on every school.
http://SchoolMatters.com
(by Standard and Poors) is a site that many parents find helpful
http://GreatSchools.net
(has parental feedback and comments)
Realtors are generally cautious about voicing an opinion about what school might be "best", since it is subjective and what might be best in the eyes of one differs from the next. Additionally, Fair Housing laws prohibit any form of steering, and commentary about schools is interpreted by some as a violation for that reason. I do understand that you want to know about schools. I hope the links above will be helpful for you.
We have community reports on every town in NJ that includes info about school, rent sales, etc. These are available in PDF format via email upon request. No obligation.
Welcome to NJ!
Regards,
Deborah Madey – Broker
Peninsula Realty Group
732 530-6350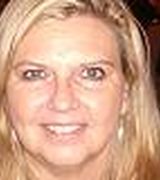 Contact