The home at 806 Fawn Valley sold last year for asking price and is not for sale at this time. It was a complete redo. The buyer did an FHA loan so it had to appraise for sales price.

The one at 820 Fawn Valley is smaller and is a foreclosure. Very different condition. It is also under contract.

Naima
214-289-8555
Naima@Sumner-Realty.com
So true Bruce, seems apples should be compared to apples, but that's just so darn inconvenient. Hehe. One of the days the sharks will stop circling and realize that updated, clean homes do go for market value. Gotta love CNN. talking about California real estate like it means the whole nation.
Very different homes.... you'd be surprised at prices sometimes. Unfortunately there is a lot of negative news on tv that makes buyers think prices should be lower. However we often see multiple offers on many homes and several transactions we've been involved with representing either sellers or buyers this year have sold over the list price. There are some great deals out there too, but we do not often see it on the best properties.....typically they're on the ones that aren't in great condition.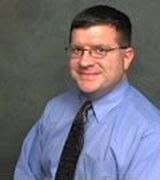 Contact