Winnetka and Glencoe taxes seem to leapfrog each other, depending on the property and the location within each community. If I had to pick one, I'd say Winnetka's are typically higher than Glencoe's but not consistently and not with any logic or reason. Suffice it to say they're both high.

There are surely other considerations, but please give us a clue as to what you're asking / looking for (diversity? train? population? median income?) so we can attempt to answer your question without running all over the field.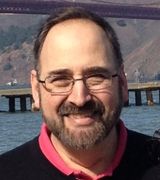 Contact
Antidotally, Glencoe's taxes trend higher. But that shouldn't be your only criteria in differentiating between the two suburbs. They both are in the New Trier district, both on the train line with an easy commute to the city, both have excellent schools.
In Glencoe, there are three schools: South (elementary) West (middle) and Central (junior high). Cleverly named! The great thing about Glencoe is that every child in Glencoe goes to these schools, making it a close community where everyone knows each other.
Winnetka has a unique school system. It has a Progressive Education system, which is really unlike anything you can find in a public school system. It focuses on indiviualized instruction, hands-on learning and attention to the development of the whole child. Students in the Winnetka system don't recieve letter grades until 7th grade, although there is extensive conferencing and a unique portfolio review by the students. For more information on the Winnetka schools, visit
http://www.winnetka36.org
There are many differences and there are many simularities, but all of the considerations are the same. Finding a Realtor that specializes in knowing and understanding this will help you out with no future surprises. I am a specialist & and a Realtor at this.
Sincerely yours,
Donald Yosef Marcus GRI,ABR,SRES,CCREC
C21 MB