Wish I had more to write on this post. Looks like the agents have a good grasp of the area for trulia listed agents. Good job guys
The great thing about Dublin is that it's a strong City with a lot of growth. The fact that BART is there are bringing a lot of new residents to the Tri Valley from other parts of the Bay Area. Yes, there is a lot of building, but keep in mind that there is also a lot of growth - both commercial and residential.

As far as prices going down, we have no crystal ball. Interest rates are low, prices are low...and some economist think that we have already hit the low.

I do Dublin home tours for first time home buyers if you are interested. They are a lot of un and you meet other home buyers. Call me or shoot me an e-mail if you are interested.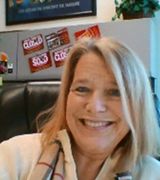 Contact
Hey Faa...,

I am from that area, lived in Vallejo and Napa for years. No one will be able to tell you what the future holds for sure, anything can happen naturally. That being said here is my 2 cents worth....

1. Just doing the simple math..., look at the demographics for any large metro area for growth in the last 100 years. All have grown by leaps and bounds it would seem. Growth is inevitable in area that are mobile and offer an abundance of jobs.

2. The Bay Area has a thriving economy. Do you think builders will go out of business and look for other jobs? No way ray. They know that people keep having babies and immigrants continue to flood in.... everyone needs a place to live being second only to food.

3. Can there be a downturn or further lowering of home prices? Yes, it can happen. But.... do you see a lowering of gas prices or milk? When the actual cost of living keeps raising, inflation is inevitable just like death and taxes, you will see that the cost of homes will raise too...IMHO.

Just my 2 cents worth..., good hunting and remember to get yourself a Free Buyers Agent. It should not cost you a dime to hire a Licensed Real Estate Agent in your area to help you through the process.

Regards,
-Don