Hi again Carolyn,
SORRY....I didn't get your message until yesterday afternoon. I was with a client showing property all day and by the time I got home, I had the beginnings of Laryngitis. Can't talk at ALL this morning!
ANYWAY...off topic, but my earlier response was on another property you asked about in Paradise. As Bruce indicated below, those just aren't done anymore for ALL the reasons he listed and more. One of the MAIN reasons they are not even consider around Wise County, where I know you stated you wanted to be, is because the available inventory for sale is extremely low. Unlike the rest of the country, we are NOT in a buyer's market. The seller's just don't have to consider that type of transaction because of this fact AND they don't want to take this risk.
I know you also stated in your phone call that you just don't want to jump out and buy until you get your reserves built back up, good decision, but just try renting for awhile. Find a smaller place than what your "DREAM" home would be so that you are paying less than the projected monthly payment and get those reserves built up quicker. There are a few places to rent around us BUT not many. Check out the Wise County Messenger online (there are too few rentals in our area that the Realtors don't even get them most times) at
http://www.wcmessenger.com.
Sorry I couldn't be of any more help to you. GOOD LUCK and if you should ever decide to buy in the area, do NOT hestitate to give me a call. God Bless.
I personally don't like this idea. In my experience few people end up buying. This presents a problem as your contract normally obligates you to buy and puts your down payment at risk if you don't. If you want to rent --then do it, RENT. If you want to buy, then BUY, but don't mix the two. We've recently taken steps in Texas to prohibit these types of transactions. There are still people advertising such schemes and think they have a way around it, but the intent and content of the law is clear-NO RENT TO OWN. There's a reason for the law and that is that there were too many bad guys out there taking people's money in a lot of different ways. As a person wanting to rent you put yourself at some risk agreeing to these transactions.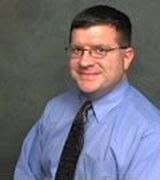 Contact
Please refer to my answer on this same question for the property in Paradise.

SORRY, it doesn't change county wide.