Nadia and Mary are on target. Just to elaborate a bit: Most REOs (real estate owned by lenders...in other words, foreclosures) are listed "as is." Some others are too--sometimes the property is in poor condition, sometimes the seller doesn't know but isn't interested in repairs. In any property purchase, you should have a home inspection. However, in the case of "as is" properties, it's especially advisable. And if there's a particular problem--such as structural issues--you may also want to get an expert, such as a structural engineer, in to examine the property.

Earnest money is as is described below. Nadia's correct in that the amount expected can vary by geographic area and by purchase price. You can offer $10 if you like. However, the more ernest money you put forward, the more serious the offer appears. Read the contract closely to understand when, and under what conditions, the ernest money is refundable. And remember: Everything is negotiable.

As for mold remediation: It's expensive anywhere. And, just guessing, you're probably looking at a property for sale in Columbus with a known mold problem being sold in "as is" condition. In this case, as I suggested above, call in an expert--in this case a mold remediation person. Find out how much it'll cost to fix. And you want to correct/eliminate both the mold in the property and the cause of the mold--drainage problem, water leak, bad gutters, etc.

So, you make an offer on the property, but contingent on a satisfactory report (that is, satisfactory to you) from a mold remediation professional. You also get a general home inspection. Figure out what the repair/remediation costs will be. Add 15% as a fudge factor. Find out from your Realtor what comps are for houses in good condition. Subtract all the repair costs from that figure. And then factor in your time and effort--the hassle factor. And factor in any concern you may have about the future of property values in Columbus. Subtract those, too. That's your maximum allowable offer. You need to get the house for less than that.

Hope that helps.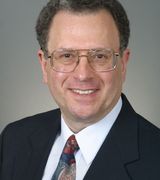 Contact
Hi, C_Skipper. I'm not a realtor. My understanding is that "as is" means that the seller does not intend to do any repairs in the course of selling the house - potential buyers should be aware that the house may be in imperfect condition, and any repairs are to be the responsibility of the buyer. The price may (or may not) reflect the imperfect condition of the house. Foresclosure sales are often "as is" sales, as the bank has no interest in property management or repair - it's a take it or leave it situation.

Earnest money is ann amount of money that you pay up front when you make an offer on a home. This money is held in escrow, I believe, until the closing of the house, at which time is it applied toward the purchase price. If the seller rejects your offer, the earnest money is refunded to you, and if the contract falls through for a legitimate reason (outlined in the contingencies of the contract), the money is refunded to you. However, if you just back out of the contract with no legitimate reason, your earnest money deposit may be forfeited. The purpose of the earnest money deposit is to show the seller that you're serious; a higher earnest money deposit shows that you're less likely to just walk away from the deal. If a potential buyer put down $10,000 in earnest money, he or she would be less likely to just walk away from that than if he or she put down $500. Here in Maine, earnest money deposits often start out at around $1,000; as I understand it, they're often much higher in other areas (around 1%-3% of the purchase price).

Again - not a realtor. I'm sure they'll be along to clarify or correct me!

When a property is listed "as is" it means the the seller is not willing or unable to make any repairs that may be uncovered during inspections. Earnest money is money usually $1000 on an average priced property that the buyer gives to seller when a contract is written to show that the buyer is serious about the property. The seller usually keeps the earnest money if the buyer backs out of the deal. However, each real estate company handles earnest money differently so make sure your contract state how the earnest money is to be handled and that you understand it. A real estate agent should explain it to you more before you make an offer on a property. I hope that gives you some idea, let me know if you have any more questions.