If you didn't feel comfortable getting your own Realtor, I would definitely suggest contacting a real estate attorney at the minimum.
I agree...hire your own Realtor. It costs you nothing....and you won't necessarily save by using the banks agent. They'll just most likely absorb the entire commission.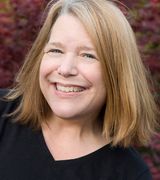 Contact
Hi J
A local Realtor is what you need because 99.9% probability that the property you are interested in has been listed by a Realtor and the bank will also probably require you to go thru that listing Realtor as well.