Here in Sacramento CA it has been depreciation in dollar terms as well as internationally for the past two and a half years.

For example a $500,000 home of April 2005 is today worth $375,000. That is a 25% depreciation.

If you had bought the home in 2005 with Euros, you would have spent 400,000 Euros at the exchange rate of the time $1.25 per Euro Today the Euro is a buck and a half. Klaus and Eva will get back only 250,000 Euros when they exchange. - thus a loss of 37% . That is even worse for the European investor than it was for the American investor.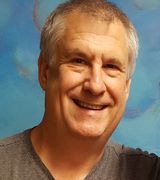 Contact
Great topic Paul.
Is this a Bad Market for Selling Homes, are they appreciating?
Everybody has an opinion. That goes for me too. Although I happen to live in an area that has seen continued 4-7% growth and raising home prices non stop this year, how about if we look at statistics and trends that are reported by reputable sources.
A few links tell the story,
1. Wall Street Journal - U.S. home prices were falling in every region of the country in September, according to a closely watched index of home prices released Tuesday… See story at:
http://www.realestatejournal.com/buysell/markettrends/200711…
2. S&P - The S&P/Case-Shiller® Home Price Indices measures the residential housing market, tracking changes in the value of the residential real estate market in 20 metropolitan regions across the United States. These indices use the repeat sales pricing technique to measure housing markets. See story at:
http://www2.standardandpoors.com/portal/site/sp/en/us/page.t…
3. For the first time in nearly thirteen years, U.S. Government posted online a report which shows that…, home prices experienced a quarterly decline. The OFHEO House Price Index (HPI), which is based on data from sales and refinance transactions, was 0.4 percent lower in the third quarter than in the second quarter of 2007.
http://www.ofheo.gov/media/pdf/3q07hpi.pdf
4. Queens Gazette - Residential: The news you've been reading over the past year is either grossly overstated or just plain wrong. There has been no crash in real estate pricing and only in certain select markets has there been a bubble that has now mostly deflated.
http://www.qgazette.com/news/2006/1227/features/020.html
5. The Canadians see the real estate market as being up…,
http://www.scotiacapital.com/English/bns_econ/retrends.pdf
As for me, the market is great. Although we sold fewer homes this year, we own a residential Property Management company and rentals are all full. People must live somewhere as babies are born. If people are not buying, they are renting.
Its just my take.
-Don