Hello David. I have actively worked with investors in the Florin area very recently (just closed three within the past month in that area). My clients (both professionals) used to live in that area themselves and they felt very comfortable buying in that area. They did their research about crime rate by visiting the Sacramento County crime statistics website (
http://crimemap.sacsheriff.com/cvc/
). Checking for crime statistics is one of those tasks that buyers have to do themselves as real estate agents are prohibited from rendering an opinion as to the safety of a neighborhood. What one person considers acceptable will not be acceptable to another.
As far as vacancy rate is concerned, it's difficult to assess that at this time as there are so many vacant bank owned properties. Let's say this, all the people who have already lost their homes, must now seek rentals and they'll be renting for years to come as they will not be able to qualify for an affordable loan. If I had to make a prediction, I would say that demand for rentals will increase.
You can check at
http://www.rentometer.com
to compare rental rates for specific areas. They keep track of current rental ads and will tell you whether the rent you have in mind is above or below the standard in that area. It's not an exact science, but a good starting point.
Let me know if I can be of further assistance to you.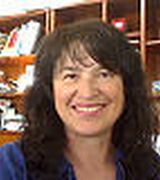 Contact
Hi David,
You goal to purchase investment property is right in line with the smart money. You concern about neighborhoods needs to be balanced by your strategy. Are you looking to buy and hold and if so, for how long? Is it your intent to sell once you see the market turning or do you plan to keep these properties for your retirement income? Once you have that decided, my next question would be how much do you want to be involved in the process? Will you be hiring a property manager and/or have you managed property before? I like your idea of the in between neighborhoods but my advice to investors has always been to buy the best you can afford and scrutinize the school districts. Location will always be the determining factor in how quickly your property will rent and the price you can command. You can go to property management sites and get rental surveys for various zip codes but keep in mind that they cannot offer what a local agent can bring to the table in terms of intimate knowledge of an area. Do yourself a favor and find a realtor who knows the area where you want to purchase and pay them for their knowledge. This site is a great place for general information but you'll never get the inside scoop on any neighborhood without talking with to area expert. Finally make sure your agent knows how to negotiate. Your price range is heating up and sales are increasing so know that you will be competing for the choice properties.