To determine whether that's a good deal, a Realtor would have to know the exact address in order to run the comps.

Short sales sometimes are good deals for the buyer, and sometimes not. All it means is that the house is listed for less than what's owed on it. (Actually, it means that the seller won't be able to repay the mortgage at the price the house is listed at.) That doesn't necessarily make it a good deal.

For example, true example, a house sold in the summer of 2006 for $500,000. It's on the market now as a short sale for $350,000. Is that a good deal? No. Comps are now at $325,000. If you were successful in buying that short sale property, you'd be overpaying by $25,000.

Also, some short sale listed prices aren't realistic. You see, whatever the price is, the seller won't get a penny. Yes, the lender has to approve the short sale, but some agents will take a house and just put a low number on it to get multiple offers. The bank will consider how much of a loss it'll be taking, what the BPO (broker's price opinion, similar to a Realtor running comps) says the house is worth, and how persuasive the short sale package is from the seller. It might or might not approve the number the house is listed at.

So: Interview local agents. Have them provide you with comps. Select an agent. And recognize that short sales take a lot of time and a lot of effort. Worse, many short sale attempts are not successful.Give it a shot if you want, but don't assume that it's a good deal, or that it'll be a successful purchase.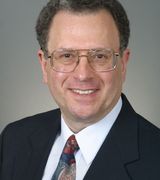 Contact