Hello Dan,

That would be a terrific deal. Too bad it's not listed. If you are intrested I could find out about the property and see if they owe any other loans. It's difficult to find out which home this is as they don't list the address but I could pull up the defaults on Stone Canyon. The current listings on Stone Canyon are 2.2 mil to 5.7 mil. Chances are good that the this property has a second loan on it but second loans aren't getting very much when negotiating a short sale which I'm doing a lot of.

Sorry that they post of the listing isn't something actually for sale but with a little leg work, I'm sure we could find it.

Best,

Monique Carrabba
The Carrabba Group
Keller Williams Hollywood Hills
mcarrabba@kw.com
Hi Dan...It's another Realty Trac listing! Sooner or later we are guessing Trulia will stop allowing these "listings" from Realty Trac... and here's why: Realty Trac posts these to get you to sign up for their service. In other words, these listings are bait. See where it says "Register at Realty Trac for more information?" These homes are not even listed. They are not for sale. They have had "Notices of Default" served, and the owners may be delinquent with their payments... but the homes are not for sale. This has come up so many times recently I am wondering if a moderator from Trulia can tell us why Realty Trac is allowed to post these non-existent "listings?" They seem to confuse potential buyers on a daily basis!
Dan
The property is not listed.
Just the NOD has been filed.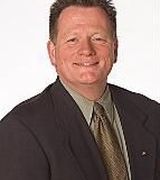 Contact