Start with the County Register. Many have old building permits and even plans on file. You may have to do a lot of hands on research, once you determine from your county authorities the right place to look, as many of the older records, as is the case in my area, have not been digitized.
My favorite research items on older homes are to consult the City Directory (usually published by a title company for business reference) at the public library. Just start with the year the house was built to find out who lived there, their profession, etc. and work your way forward. You can usually put together a pretty interesting story of what happened with the house and maybe contact some of the families if they are still in the area. My public library keeps a vast photo library which contains a lot of neighborhood and individual house photos, and you can also go through old newspaper ads.
It all depends where you live. It also depends on why you want this history. What do you plan to do with this information? Are you the owner? If so, you can usually go down to the courthouse, or county seat and get the history you're looking for. If you're not the owner, good luck. Most counties will not disclose this information unless you can prove ownership or interest in owership. Good luck.

What kind of house history are you looking for? You have find building permits at the local city or county offices. A title company can provide an ownership history.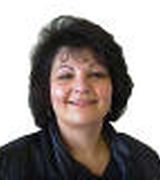 Contact