Karen,

By understanding your limits you may be able to provide the best service for them....our recommendation is to refer them to consult with a real estate attorney. This will take the burden off of you, provide them with expert advice, and keep everything legal.

Good luck
Tough one. Messy no matter how you look at it. What if payment is big enough mom can't handle. So she puts the down payment, kids divorce or don't make payments. She potentially loses the down payment.

One idea I would have is let the kids buy it in their name only. Maybe mom helps with minimal down payment and puts the rest of her money in a CD. Maybe she can assist with 1/3 of monthly payment.

I think this is a little safer for all. Kids get a house they alone can afford. Mom has banked some money in case son-in-law loses job. Kids don't have to worry about inheritance or will changes as home is in their name. Mom doesn't have to worry about son-in-law disappearing as she put minimal into the deal.

The other way perhaps to work it is for the mom to take a second mortgage. Perhaps she forgives each year a portion of the loan as a gift to the kids. That way she does have an interest in the house if they split or need to sell in the future. I would think you would want the family attorney involved so that the gifts are not taxable and by forgiving a portion of the loan each year is set up in a way so that it is clear the intention and that it is not setting precedent for future loan forgiveness if for some reason the deal doesn't work.

GOOD LUCK and let us know what happens.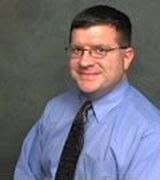 Contact
Karen,
This happens all the time with husbands and wives. One has credit and the other is a MESS. Therefore we have only one apply for the loan. The house is in the name of Mary Jones. (now we all know that Dick Jones can get his share of the house so lets say dick and Jane are not married and he is Dick Smith.) a few weeks or couple of months later they (at a title company if I have my way) add Dick Smith to the Title or Deed. Dick does not owe on the house but he has survivors rights.
Ask the Title company, For this you may want to close at a Real Estate Atty's office. I would leave the unrelated person out of it but it is up to y'all.

Margaret