If you are searching for a home in this area happy to work with you. You would need qualified for a loan prior to submitting an offer. I am a realtor & loan officer "one stop shopping for real estate"
CONTACT OUR OFFICE TODAY
972-699-9111
Lynn A. Crosby ~ National Featured Realtor
"...Specializing in Residential, Commercial Properties and Loans..."
Dallas Realtor -
The Michael Group "Dallas Business Journal 08' list top realtors"
Dallas Loan Officer - Homewise Lending
Dallas Real Estate Office: (972) 699-9111
Dallas Real Estate Website:
http://www.lynn911.com
60,000 listings Dallas homes for sale
You are right, it's near but not in.

If you would like us to send you a list or updates of current properties for sale in the area, I would be glad to do so. This is a free service.

Bruce Lynn
Prudential Texas Properties
rb@teamlynn.com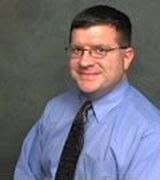 Contact
This house is close to Holleywood Heights and the surrounding neighborhood. The listing does not actually say it is in Hollywood Hights District only that it is in the neighborhood.