I would recommend any buyer to always use a buying agent no matter what kind of property they are in the market for. First off, he or she may be able to point you in a direction that you would have never thought of, like to look at an income property or a nice little neighborhood that stays below the radar. Secondly, the agent may be able to negotiate a better deal for you if he or she has an established relationship with the builder's sales team. Lastly, the buyer is not responsible for commission so you pay nothing for the service.
Congrats on being pre-approved and looking for your first home - a very exciting thing! You might consider reading a recent thread regarding the same subject. If you have not done so already, I highly suggest you get your agent involved immediately, because if you have visited these developments without your agent, they will try to deny your agent compensation for his/her services. Most builders in this area require that your agent be present with you during your first visit to the property, and fill out some "registration" paperwork in order for your agent to be compensated by the builder.
If you have your own agent, your agent is working in your best interests (called fiduciary responsbility). He/she will help you determine what prices trends are, negotiate price/free upgrades, closing costs, other free items from the builder, etc. Also will help you understand the purchase process, builder's paperwork/contracts, coordinate inspections (yes - still get a professional home inspection), and MANY other things.
Read this thread from just a week ago:
http://www.trulia.com/voices/Home_Buying/What_are_the_advant…
Good luck to you, and congrats again!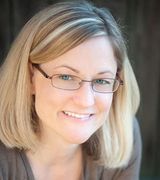 Contact