Hi Kristen,
I agree w/ Rosie. Find out your options before deciding your course of action. In general, rent to own is not a good option for the renter. More often than not, the renter places a deposit that is forfeited if they do not buy If the terms of the rent to buy include a monthly payment in excess of fair market rents, those $$, too, are gone. It favors the seller/landlord. Don't enter into this arrangement without being fully aware of the risks and other options. After you are well educated in the options, make the choice that is right for you. In some cases, rent to own can be the right choice. Don't rush into into it.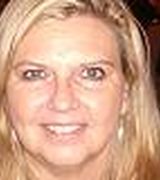 Contact
First, Don't do anything with your credit until you speak with some type of advisor. A lot of people think paying off old debts that have gone bad will improve their credit, when really it has the oposite effect, at least in the short term.I have a great lender you can speak with. He will give you FREE credit counseling, so you can really improve your credit score. Contact me if you'd like that info.

Second, depending on "how bad is bad," you may be able to rent while you are cleaning your credit. There are plenty of homes on the MLS right now in your area that have been listed for a long time. The owners may be happy to do a lease/option or lease/purchase, or simply rent for a year.

Most people have credit issues at some point. It's really not hard to turn it around!