That is not a real listing. It is a Realty Trac posting... Realty Trac reports foreclosure activity. Dollar figures quoted are not list prices. They are bank accounting entries. The eventual list price may be something different from the takeover dollar amount recorded.

Leaving out the address and supplying incomplete information is that company's way of gaining subscribers to its paid service.

Most Realtors will gladly send you data sheets on listed properties for free.

Shadow or vapor listings like this distort the picture of what is actually, currently for sale. Yeah sure this one will probably be on the market someday, but that could be months away. In the meanwhile, trying to accumulate data on the property is a pretty futile use of your time.

As a bank repo, it may eventually be assigned to an agent who will actually list it.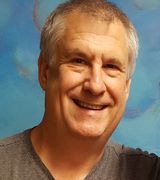 Contact
Erin
, , South Lake Tahoe, CA
Dear V Wilson: There is no address on this ad in Trulia, so it is impossible to answer your question. My advice to you is to connect with a Realtor who has been recommended to you by your peers and let that professional find you the parcel and/or home you want to purchase. If you call the listing agent directly, keep in mind that their client is the Seller. I would recommend that you have your own professional represent your best interests. Good luck and have fun.