There are many homes available to rent at this time, with the market in sales having such high inventory, many sellers are turning to alternative means of getting their properties sold, and one of those options is just that--a lease option. The Flyer magazine is also a good source, as is searching newspaper listings online. Many Realtors have lists of rentals, if the company also does property managment, and there are many homes listed for rent right in the MLS.
I am in the process of starting a Rental Co-Op, which will be a wonderful resource for anyone providing services for renters who wish to purchase, but have down payment shortfall or credit issues to mend. I am planning the roll-out for after the first of the year, and will have a number of homes to rent by that time. Please feel free to check my website for more information, and good luck with your home search!
Unfortunately Trulia does not offer rentals. You may want to try Craigslist, online version of local newspaper, yahoo rentals or rentals. com. Good luck.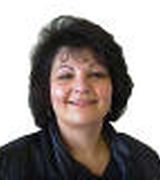 Contact