Tough question for outsiders to answer for you.

Have you looked at potential resale value? While none of us can predict the market, and with one being new there's no history there. But how about if you look at what the high price was for that area for similar homes in 2005/2006? Does one have a higher priced area than the other?
That is a tough call. I have a resale listing in Hampton Village right now, so I can tell you that while the HOA dues ($301.35/month) seems steep, the dues include A LOT of elements - flood insurance, structural homeowners insurance, the roofs, grounds maintenance, facility maintenance, garbage, sewer, water, and association management. Mello Roos there are appoximately $66/monthly. I have not sold any units in Riva by the River, so I am not as familiar with what is included in those HOA dues there.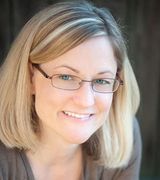 Contact