Here is your answer... straight from Trulia.

What kinds of listings does Trulia accept?
Currently Trulia only accepts active, residential listings in the United States. We do not feature any commercial, foreclosure, auction or rental listings at this time. Currently Trulia does not support For Sale by Owner listings.
Hi Jeff:
Placing a property with Trulia is tree. There are a couple ways to get listings on Trulia.
If your agent's brokerage has a direct feed to Trulia, then it should go on Trulia automatically (how my listings go on Trulia).
Or, if his/her personal site has syndication with Trulia then that will feed into Trulia also
Your agent can submit the web site address for crawling by the Trulia search engine or if he is familiar with xml, he can prepare and submit a listing data feed with your listing information. ; here is a link
http://www.trulia.com/submit_listings/
You might want to check with your agent and see how he submitted your listing to Trulia. Or like Michael said, your agent should email Trulia and ask why your listing is not on Trulia after 2 weeks.
Best,
Sylvia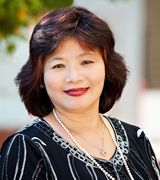 Contact