Sorry David, You can ignore the following, it is off topic:

Ian, you are good writer. If you've been following the hubbub on the boards, quantity of posts is going to be disregarded in the rankings. Quality of posts will be rewarded in the new Voices ranking regime. I think Ruth is suggesting that it would be in your best interests as well as the best interests of Trulia Voices if you stayed on topic with your posts and did not try to promote too much. You started out so good a couple of months ago.

Last time I looked on the map New Orleans was still on the Gulf Coast, nearly a couple thousand miles from the mid-atlantic states and DC.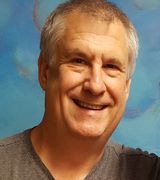 Contact
Ian:
Your post is Spam. Please read the Community Guidelines and Agent Best Practices. Every time you go to post, it says, "No spam please! When in doubt, please refer to our Community Guidelines." Community Guidelines is in blue and if you click on it, you can read them.
David:
I have a children's party business and DC was my hottest market. I've been trying to find the source that said DC has more children per capita or a greater increase in the number of kids than any other city. Or it was listed as #2 and I want to know what #1 was. I live in Chicago and DC had three times more business than Chicago.
The agent who will be able to help you in Mansur. I'm sure he'll come and answer next time he is online. Feel free to contact him directly through his profile or website:
http://www.buymeahome.net/
If you get a chance, try watching "What you get for your money" or house buying shows like that. I believe DC is a lot more expensive than Atlanta.
Good luck,
Ruth