Some real estate listing contracts are written based upon compensation owed if a willing and capable buyer is produced. If your listing contract states that, a seller could owe a commission even if a sales contract is not produced between buyer and seller. The reason for this is.......and this actually happened to me. (Ironically, I told this story to a staff member yesterday.) Seller hired me to list his home (yrs ago when I worked elsewhere.) It was overpriced, and in a market where prices were going up every month. Seller wouldn't allow sign in yard, and made showings very difficult, yet wanted advertsiing.

I eventually said to the seller that I thought he didn't want to sell his property, but it seemed he much wanted it for sale. I said I couldn't fgure out why. He only laughed, and neither confirmed, nor denied.
Because the market caught up with his price, we found a buyer. Buyer met every demand, seller changed closing date. Then, seller raised price, when all other stonewalls failed to deter the buyer.

Bingo..... The seller did not want sell. He really wanted a listing agreement, and to prove, for other reasons in business and residency establishment in another state. In essence, he used the broker's advertising $$, and my $$ and time for other reasons. The Broker had the right to collect a commission because the Broker (and I) had performed on our end of the contract. We produced a buyer. The fact that a sale did not result was immaterial.

Check your listing agreement to determine what performance standard must be met before a commission is deemed earned. Consult an attorney for understanding of the contract.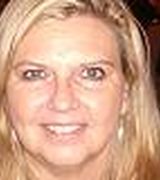 Contact
All contracts are different and as much as I would like to give you advice, it's best for you to consult with an attorney before you find yourself in a big mess. Speak to the broker of the agent to see what they say.

Some contracts are fully cancellable, some have fine print. It's better to be safe than sorry.
You owe a commission based on what sold. Nothing sold, nothing owed. If a buyer from when you had the cancelled contract appears, you will probably owe on that person.

Moving forward, you will not owe from this point forward.

Keep it as simple as possible as noted in my answer above. Don't let the legalise of the whole contract confuse you.