Typically, depending on the provisions of the contract and area laws, the buyer has the right to sell to another purchaser, so long as he has not been prohibited from doing so in the contract.

At closing, the current buyer will pay off the land contract to the original owner, then do a deed transfer to the new owner.

Again, this may vary state to state, so it's best to check with a real estate attorney.
Check with the attorney that drafted the contract, they would know what they wrote into it. I believe that as long as the contract bearer gets their money, you should be fine.
The answer is going to depend upon the terms of the land contract you entered into. Look it over carefully to see if you are prohibited to selling it without going back to the person you purchased it from. In any even the contract would have to be paid off.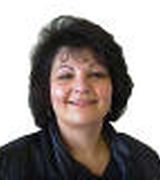 Contact