With the expansion of Atlanta's MARTA public bus and rail transportation system into key areas of Alpharetta, commuters are beginning to enjoy alternatives to cars for transportation. Plans are in the works to expand the Big Creek Greenway north into Cumming and South to connect with Roswell's pathways. I do see a few bike and Segway commuters along Windward Pkwy. The close proximity of many apartment complexes to Windward office complexes also makes walking or taking the bus an option for quite a few residents. There are still gaps to fill before most people would feel comfortable living here without a car....but it is possible.
J Lo
, Home Buyer, California Glory, Brentwood, CA
Besides the park and ride locations of MARTA - Alpharetta has an extensive bus route from the malls and shopping districts to some of the residential areas.

I would have to say however, that being without a car would be extremely difficult in Alpharetta proper - due to the traffic situation. There are areas closer to Atlanta that are more conducive to this lifestyle. Atlantic Station is a great example of residential and business coming together. Townhomes, lofts, and apartments are right within walking distance from each other.

You've got to check it out to appreciate it!

It's next to impossible to live in Georgia without a vehicle. It just wasn't built that way. It's getting better, as Jeanette mentioned, there are other places inside the city that offer this.

That being said, once they added the marta train it made it infinitely easier to get to downtown if planned right. Most people COULD get around in Atlanta Proper without a car, but it would be difficult. In Alpharetta, it just wouldn't be plausible.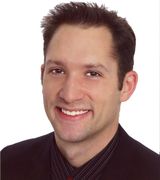 Contact