BEST ANSWER
It may seem like "all of a sudden", but of the 7 units I found as either active for sale (5) or under contract (2) the average days on market was 80 for the actives and 153 for the 2 under contract.

I don't know of any particular problem with the HOA, utilities are included in the HOA fees. Reported HOA fees are $238/month for an 460 SF efficiency to $1,105/month for a 2 bdrm, 2,251 SF unit (which was reported as sold in Oct. after more than 200 days on the market). No reported special assessments, although at this age (1964), you might expect some costs.

Let me know if you would like more information and I'll check into it.
There's regular turnover in Austin.
I've never liked HOA fees that include utilities including electric. That just means they are ripe for abuse and then everyone shares the pain. Do you think people turn off AC in the summer when the kids are gone? This building has a great location near UT and capital area, but there are perhaps better buys.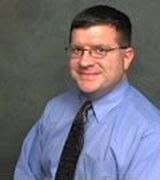 Contact
S.
Could be that this condominium is so close to the UT campus that people who bought for their kids are now selling. Also, the condo has been around for a while and people get older. This just may just be a good time to move on.
I have sold condos in the campus area for over 11 years, so you are always seeing a lot of movement.
Hope this helps.
Jeff