While I agree with the first answer here - it's only part of the equation. We have Hondros College here in NEO (Ohio) (I have no idea where you are). Check out classes. I'm a firm believer (maybe it's the former teacher in me) that taking classes while gaining on the job experience is a great way to become the best at property management or any other area of real estate. Check your area for real estate schools/classes at community colleges or business schools. I say we never stop learning! Good luck on your new career!
I started in property management by working for a single investor who owned several properties including a small village with a motel a restaurant, apartment complex, several houses, and some office and retail.
I felt like I was the mayor of this small mountain village. -

If you find one knowledgeable investor who owns several rentals they can be a good mentor to you as well as a source of income.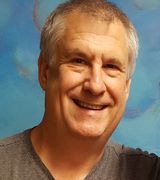 Contact