Hi Sharon. Are you looking to buy or are you the owner of the unpercable land? If you are the owner, I would want to know how long ago the most recent perc test was done. As John mentioned, there may be alternatives available of which you are not aware. I am in CA and I know that there are a lot of atlernative septic systems available that were not available 5 years ago. While the systems are available, they are not all approved everywhere. That's why you have to check with the county where the land is located.

If the land is truly not suitable for residential purposes, the value will depend on what other uses are possible and you should contact a local real estate professional to ask that question. The local agent should also be able to give you information regarding septic system alternatives. Good luck.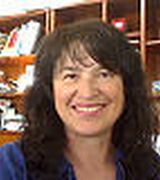 Contact
One way to look at this is to perform a capitalization of the income of the potental lease or rental income from the 4 acres of farmland. Certain Maryland counties also have options to unpercable land, this could dramatically effect the market value.
Hi Sharon,

The link below shows lot and land properties in Myersville that are currently listed on Trulia. Perhaps you can find a comparable property that will give you some insight into your question.

Best Wishes,

Emily Gibson
Customer Service Representative