M,

As stated this is probably one of the BMR units sold in that complex. The information on Trulia is aggregated from many sources. Sold information comes from tax records which are gathered by different comapnies and used by Zillow and others to give the public sales information.

In a case like this post it is nothing more than a fact used to attract eyeballs for ads.

If you want to buy a unit at this price you need to work through the Mayor's Office of Housing (MOH). Qualification is based on income levels and there are many condos available for qualified people. Sometimes there are more people on the list than available units so a lottery is used.

A knowledgabel REaltor iin San Francisco can help you in this, although sometimes under some conditions there is no cooperating fee.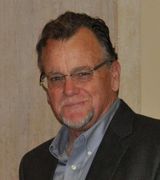 Contact
Dear M,
Two thirds of the complex at 888 7th Street are below market rate units. Most of the complex has been sold. There are still a few units left. Go to my website and access the MLS or go to
http://www.sfarmls.com
and do the same and you can see just what is left there and any other units in your price range. Or we can help you....
Good luck,
Sally
Hi M,

What most likely sold is one unit within the 888 7th street complex. This building is comprised of individual condos and a large percentage of them are below market rate units that you would qualify for only if you make less than a set amount. However, there are some other units in the building that have no income restrictions that are in the mid 300k's (one and junior one bedrooms). Feel free to email me at peter_brunton@yahoo.com if you have any questions.