Boundary line surveys are done by the property owner. If this is raw land, a survey should have been done with the origional purchase. If this is in a sub-division, there should be something on file with the title company but it won't be certified. In many states the only way to get a certified survey is to pay for one. The cost will depend on the size of the property and difficulty to survey. Most companies charge by the time (hours) the crew has outside on the ground, then another charge (hours) to put your paperwork together. Some companies have up to the minute computer programs that can draw these faster than those that still do it by hand.

Bottom line...they're charging for their time and expertise. Check to see if the property has been surveyed before and use those folks as they should have the information on record and will only have to go back to the land and make sure nothing has changed (roads moved, water eroded lake front property, etc.) Can cost as little as 300-500 in a small sub-division up to several thousand for large pieces of land.
Perhaps the existing owner may have one but this is a report that would have to be ordered and paid for. If there is not one on the property you may have to hire a surveyor to prepare one.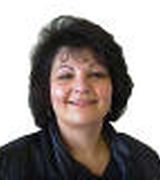 Contact
Possibly public records, but most likely you'll have to call a licensed surveyor.

Ask the previous owners if they have a certified survey or ILC from their purchase, but I'd still recommend that you have your own completed since encroachments, fence lines, etc.... do change over time.

If you're working with a broker they should have a local surveyors information.