Please bear with me:

Perhaps you've heard the story of the two campers who are startled from their tent by a hungry bear. One camper tries to fend off the terrible beast with whatever he has at hand. The other camper calmly pulls running shoes out of his knapsack and laces them up.

"What are you doing? You can't outrun a bear?" asks the frightened companion.

"I don't have to outrun the bear, I only have to out run you." Replied the sprinter as he left the tent.

Sellers that lower their prices are sprinters. The ones that stubbornly stick to the old values are kibble for the bear.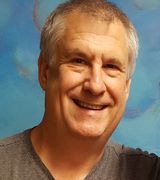 Contact
Buyers are searching for the best value on the market and they have a high volume of properties to compare. For a decade, sellers have ruled and now the shoe is on the other foot. You cannot blame the buyers for relishing their new found power. Don't expect them to give it up soon.

The mistakes that many sellers are making is:

1) Trying to recapture 100% of their losses. What I mean is that they often lump all their liabilities into their asking price attemping to recover enough funds to cover all their debt. If they are what we call "upside down" in their home (owe more than it is worth) they often have other debt as well. And, since homes have been the economic life preserver of sellers for over a decade, there is no other alternative than to stick to what has worked in the past. They really have no other alternative.

2) Of the owners that have lived in their homes many years and have built substantial equity, they are focusing on the recent depreciation not the long term appreciaiton they have gained.

3) If their home has been on the market for months and no acceptable offer has been received, their agent may suggest a price decrease that is relative to the drop in average home prices. The home is still overpriced unles they drop their price even futher than the drop in average salse. Sellers must drop their price once to keep pace with the market, once again to approach true market value and then a third time to make their home the best investment out there to entice an offer. All three reductions must happen simulatniously and that is a difficult realiztion.

Many sellers across the country are dropping their prices. In fact, the oddity is that even in the markets where sellers are reducing their asking oprices, the avergae sales price conitnues to climb. Why is that? How can that happen?

The answer is that flippers have droppped from the market, rental owners are waiting to purchase additional properties, condo sales are off, lack of availbale finanicng for first time home buyers, luxury home sale remaining strong. These factors all lead to an increase in the average sales price.
Becuase they are stubborn and don't want to sell thier houses for less than what they want. I call that short sidedness. It's crazy to hear how some people believe that they are losing money when thier house goes down. If the market appreciated your home from $500K to $1 mil in 3 years and then you sell it for $900K, is that really losing money...? no, thats a 80% return in 3 years and I know people at Wells fargo begging for 5% on thier cash. STUPID is as Stupid does.