If you participate on Voices, it is possible that a buyer or seller may contact you directly for assistance. Such might lead to a new customer. If you primary objective is to find new customers, the same time invested in other marketing activities would probably yield a greater return.

Do submit any listings you have to Trulia, as buyers may find your properties there!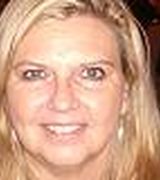 Contact
I'm pretty new to this as well, but seems as though this is more a networking with other agents/talk about real estate issues in your local area or the country as a whole/answer some questions from the public/possibly get advice from other agents on a tough deal or tough to sell house that you have/etc; you get the idea. Stay active, ask well thought questions, and give well thought answers; who knows maybe you'll get a referral from an agent who you become friends with on here! But as Deborah said, definitly post your listings on here, and let your sellers know that you did - they'll love you for it!
Oh, why don't you have a website? They're easy and cheap. If you just don't want to do it, I would recommend posting your listings on here, on zillow.com, google base, all of which are FREE. If you don't have any listings, I'm sure that someone in your office or your company as a whole would be willing to let you advertise their listings. Also, think of starting your own blog. It will double as a website, you can advertise your listings, and you put all the content you want on there for absolutely FREE! Check out blogger.com for starters.