I am interested in selling my house in Sussex/ Morris County area. tI has 4 bedroom 1 1/2
bath, LR,DR Family room laundry room 1 car garage that needs repair. Are you a company that buy homes?

You should talk to a Realtor in your area, especially one that is familiar with FHA loans. I believe that the FHA put a clause in their loans prohibiting the purchase of a flipped house within the last 12 months? For the price range you mention, this would directly affect your target market.
- Are you willing to work for about $15 per hour?. That is about an average of what an experienced house flipper makes in the real world (not TV)

- Amateurs make less, because they might make rookie mistakes like doing the wrong upgrades, taking too long, leaving out an important repair, paying too much for financing, labor or materials, or even the fixer house itself.

Then there is the search time. You have to analyze several dozen properties in order to find one that pencils out to make a profit. It is hard work, not a get quick rich plan.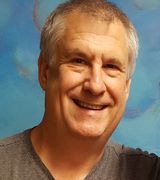 Contact