We may see some movement but probably very little.

There will be an immediate result with equity lines since the prime was reduced.

It will take several days for the dust to settle and we will have a clearer picture where the fixed rates are going.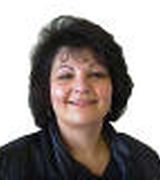 Contact
#1
, , San Francisco Bay Area
The feds dropped the federal funds rate and the discount rate which is the rate banks pay for money.

We might see a little movement in the fixed rates but more likely any drop in rates will more likely affect adjustable rate mortgages.

I received emails for mid-day price changes a while ago. Give it a day or so to settle in and we can better advise on rates once we see what effect this drop will have on rates.