Hi Paul,

I moved to Atco 30 years ago and have a long line of friends, family & community business owners who I network with providing me buyers for Atco home owners. I am currently working with several families interested in buying a home in Atco. As a life long resident of Atco, I find it very easy to sell this great litte town that many are unfimiliar with.

I work for Weichert Realtors and have spent the last 27 years helping sellers & buyers make their move and dreams come true! I have won many high ranking awards and certifications. Your free market analysis is now available when you contact me.

Please send me and email or call my cell to talk more!

Thank You,

Sharon Madorma
Weichert Realtors
sharonsellz@comcast.net
Cell: 856-316-7079
I am a realtor sales associate and I currently am working with a buyer that is looking in Camden County.

I work as a realtor sales associate with a company located in Camden County and our office serves the counties of Burlington, Camden, Gloucester and Salem. Are you currently listed with an agency or are you selling the home on your own?

If you would like to contact me please do not hesitate to email me at marcie.voight@LNF.com.
Hi,

I am the Broker for a company based in central New Jersey. We currently do not have anyone working in the Atco area. If you care to email me any info, we will put it on our bulletin board.

From the sounds of your post, I am thinking that you are currenlty not listed. You will have limited exposure without hiring a Realtor. Your best exposure to the widest pool of potential buyers will come from a full service broker. LImited service brokers can provide exposure to at least some buyers. Without any representaiton, your pool of buyers will be so limited, that you will have difficulty securing your best price. We are not participants or members in Trend MLS. We are members of several MLSs.

Feel free to email me any info about your property
Deborah@PeninsulaFirst.com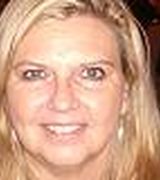 Contact