Hi Paula:
Trulia works thru Realtors / Brokerage firms and there are a few ways to get the listing in the system:.
If your realtor's company has a direct feed to Trulia, then you are set, you don't have to do anything (how my listings go on Trulia).
Or, if his/her personal site has syndication with Trulia then that will feed into Trulia also
The last one is to haev your realtor submit it manually ; here is a link
http://www.trulia.com/submit_listings/
Sometimes it takes a couple of days for the listing to show up, I guess when you are crawling - good description for that.
Sometimes it might take a day or two to get it into the systems.
Good Luck.
Sylvia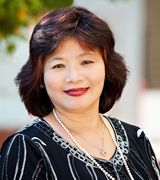 Contact
Hi Paula,

I've included a link below to an almost identical question and the answer.

Best Wishes,

Emily Gibson
Customer Service Representative