No.
San Francisco's median price across the entire county was down 21% from 1/08 to 12/08. When I remove district 10, the south-eastern area of the city, where most of the foreclosures and short sales have been, it is down only 17%.Some neighborhoods in the City, like Noe Valley have shown positive appreciation in the median. My neighborhood of Miraloma Park is showing a 6% drop in median.

Judy, the number that is most often quoted in the national news is the Case-Schiller index. This index tracks single family homes that have sold more than once. It is a good index but like all indexes the reality is in how it its built and it's assumptions.

The San Francisco number includes all 9 Bay Area counties. Two of those counties, Alemeda and Contra Cost have been hit much harder than the other 7 and most importantly they have the highest number of new homes developed and sold for the first time in the past 5 years. Those buyers are the ones in the most trouble because it was assumed the homes would continue to appreciate and re-finncaing would be available. So now those homes are being sold for the second time and Case-Schiller is picking up the numbers.
Also whenever you are tracking median price remind yourself that the number qouted is the number in the middle of the quantity of homes sold. Right now many more of the distressed properties are being sold so the bottom of the market has a greater quantity of units which brings the price in the middle lower.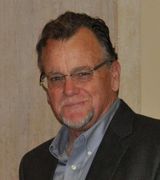 Contact
HI Judy,

Well, I'd say that this property probably has already come down 10-15%. The Sunset area does have some foreclosures; so you can find reduced prices and dictate terms more than in more centralized areas of San Francisco where foreclosures are rare to non-existent. However, I don't expect prices to come down significantly more although another 5-10% is possible (just a guess). The reason I say that is San Francisco has a diverse economy and salaries are high. The area does not have nearly the volume of foreclosures of other places and rents are high with low vacancy rates.

Hi Judy,

The Real Estate landscape is extremely varied in California and yes there are areas where properties have dropped drastically. Other areas have not seen the drastic declines. Popular and in demand areas such as San Francisco have not seen the drastic decrease in home values that have been seen in other areas. Location can have dramatic affect on price. The likely hood of this property dropping in value by 40% seems unrealistic.

If you are considering buying in the San Francisco Area I would suggest speaking with someone local who can help provide current comps and market trends for the areas you are interested. That way you can have a better understanding of local real estate market and what prices are doing in the area.

Hope that helps!

Take care,

Lisa Cartolano
Alain Pinel Realtors