I sell in the Inman, Campobello, Landrum (upper Spartanburg county South Carolina) area. I'd be glad to help you with your search, if you can proivde me with some detail on just what you are looking for. You can contact me at GenieD@windstream.net
Well you are starting on the right place..."the internet" there are also many local real estate publications..I like the one there called "The Carolina Real Estate Magazine" they also have their magazine online at carolinarealestatemagazine.com. You are looking at a great area though..luv the Inman area.
Talk to 2 or 3 different agents and choose the one you are most comfortable with. It's a great time to buy real estate.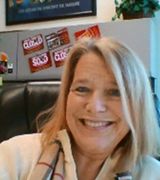 Contact