BEST ANSWER
Russell,
Since my office is in Antioch, and I watch the market carefully, I am able to give you the benefit of local expertise. While Ed is correct about the fact that the market is still dropping, you expressed concerns about gaining equity over the next five years. You have identified yourself as a Buyer, and not an owner/landlord, so I am guessing that you are considering an investment purchase. If your goal is to gain equity, I think that we are possibly at around a minimum of three years away from a stable market (perhaps even longer). That would then give you around two years to build equity, so depending on how much farther the market drops, you may break even or gain a slight amount of appreciation in five years. There are plenty of renters out there right now, but market rent hasn't made any big jumps yet, so unless you have a lot to put down and a great loan program, you may find it hard to achieve positive cash flow. Have you considered multi unit? Have you considered investing out of state? Proceed with caution is my best advise! If you would like a complimentary consultation on market conditions and investment opportunities, please call.
#1
, , San Francisco Bay Area
A five year outlook is a pretty safe bet for equity gains in Antioch. The current market is still in a downward mode. The resale inventory is very high and there are some incredible deals right now. Many short sales and foreclosures.

Rents are up right now and there are no shortage of tenants.

As an active Realtor in Antioch, and an investor, I have also been pondering buying income property. As of the end of July, there were 1113 homes on the market...and only 41 sold. Time on the market to sell a home, based on July pended inventory, is 27+ months.

I always like to follow the money when it comes to income property. There are two new hospitals opening in Antioch, and a lot of major businesses opening stores. I think these are good signs.

However, duing the "boom" period, Antioch was an area where Bay Area buyers would go to buy huge homes and get into mortgages at 100-105% of value. A lot of folks bought on ARMs, and now with rates adjusting, these folks can't afford monthly payments - and as a result, there are a lot of foreclosures on the market.

Commuting in an out of Antioch can be a traffic nightmare. My thought is, if you're going to lose your home and become a renter, why not move closer to your job and avoid delays and pileups? This is the question that I keep pondering when I am close to making an offer.

I am a big fan of Antioch - but I am not convinced that it's a good place for short term (5 year) equity gain. HOWEVER, it is a great time to buy real estate. I do think Antioch could be a great long term (10+ years) investment..

Good luck.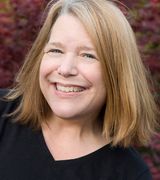 Contact