Bridget
A couple of thoughts:
When one goes from selling a home to renting their primary residence (and I have been faced with that exact situation), I can imagine you have a lot of considerations. Knowing what I know now:
1. If you do not absolutely have to sell, I strongly encourage you to consider leasing the three bedroom home. There are many tax and economic benefits that a long term income property will provide.
2. If you rent a condo as a primary residence, you will lose some important tax benefits you enjoy now. I would recommend consulting with a tax professional regarding how this will affect your income taxes.

When we went through a similar situation we were glad (many years later) that we had become accidental real estate investors. The principle of appreciation was new to me, but at the end of 18 years we made a lot of money during that time saved a lot in income taxes. When you rent, you need every deduction you can get your hands on.

Good luck!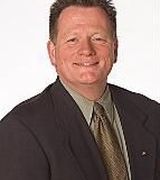 Contact