Hi Ilona,
Landlords have a legal right of entry to the property for inspection and repairs under the Rent Act 1977 and the Housing Act 1988. However, according to tenant law, you are entitled to something called 'quiet enjoyment' of your property.
Your landlord cannot inspect the premises without giving prior notice, except in an emergency. For more details about rental laws (in the UK), you can read articles on good London Properties websites like
http://www.plazaestates.co.uk/
, which should help you in legal matters regarding property concerns.

Ilona,

If you signed a lease, you have a contractual obligation to the landlord. If you can't afford it, try to negotiate something with him.

There is probably some kind of tenant landlord assistance center in your area. Contact them to find out what your rights are and see if they can help you. Not having heat for 2 months is a problem.

Good luck.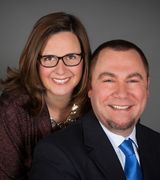 Contact