That is actually and excellent question that more home buyers should ask. It is not uncommon to ask for this information from the homeowner. Also some utility companies offer (free or for a nominal fee) an energy evaluation. They will let you know if your energy costs would be high because of lack of insulation, efficiency of your heat & air units, the quality of your windows or whatever else. You should also check out some tax savings and other information for saving energy once you own the home. Go to:
http://www.energystar.gov/
Good luck,
Ruth
It is going to depend on several factors: Time of year? is someone is home during the day? how cold or how warm you keep your home?

I would suggest you check with the local utility company to determing what their charge per kw. is during each season.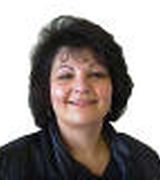 Contact